Kulina
rya w
as started by a group of Filipino foodies living in Sydney, who are passionate about the Filipino culture and it's colourful cuisine. E
ach month we will showcase a new dish along with their family recipes. By sharing these recipes we hope you find the same passion and love for Filipino food as we do.
This month's theme is Vegetables.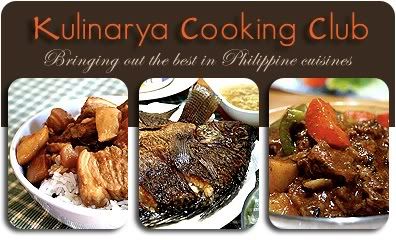 Filipinos are known for their fatty and fried foods. But there's more to Filipino cuisine to just lechon and chicharon. We love to eat vegetables. We also love seafood since the Philippines is made up of more than seven thousand islands, we are surrounded by ocean.
I chose to make Pinakbet. This dish is a popular vegetable dish and is usually made up of bitter melon, okra, eggplant and fermented fish sauce. I rarely have this but when I do, I love all the different vegetables that go in this dish. The bitter melon and okra (lady fingers) are vegetables I rarely eat unless it's in this dish. This is my mum's recipe and she makes it all the time. Needless to say, whenever I crave this, I just go over to her place to enjoy.
1/4 pumpkin (500g) cubed
1 bunch snake beans cut into 5cm batons
5 lady fingers, topped and tailed
1 bitter melon, halved then sliced into 3-4cm thickness. Soak in salted water for 10-15mins
1 onion, chopped
4-5 small eggplants, cut into quarter's lengthwise
1 tomato, large dice
1 knob of ginger, julienned
1/4 cup anchovy sauce (bagoong balayan)
100g pork, diced (optional)
100g raw prawns (optional)
1. In a large pot, saute the onion, garlic and ginger until transparent.
2. Add the tomato and cook for another 2-3 minutes.
3. If adding pork, add and simmer until cooked a little
4. Add the snake beans. Stir.
5. Add the anchovy sauce that has been mixed with 1/4 cup of water
6. Add the rest of the vegetables
7. Add enough water just to cover (about 1 cup)
8. Add the prawns
9. Simmer until vegetables are cooked through.
10. Serve with steamed rice and a piece of fried fish.
You can check out what the other members of the Kulinarya Cooking Club cooked up for this month's theme
here
Bon Appetite,
Cherrie